Hi. I'm Ducky.
It is my mission to help you find peace and pleasure in your body.
I am a Certified Sex Educator and a Sexual Assault & Violence Intervention Counselor. I bring a holistic (whole body) approach to sexual wellness. I am the author of Sex with the Lights On: 200 Illuminating Sex Questions Answered.
I am also a cancer survivor, married to a USMC combat veteran, and we rescue super cute, unruly animals for fun.
If you are looking for a non judgmental guide, you found me. I am so happy you are here. Let's find some joy!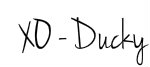 ---
I can help you with:
Sexual health & wellness
Beauty & body image
Releasing your inhibitions
Giving and receiving more pleasure
Reigniting passion
Discover quality toys and pleasure products
Tackling issues of unwanted pain
Low libido
Erectile function
Living well despite injury or medical trauma, such as cancer, surgery, or illness
Developing a beautiful bonds after experiencing sexual trauma
Living and loving with PTSD
Creating passionate life as you age
---