Tuning out? Finding it difficult to be present during intimacy? Feel as if your trauma is inhibiting your ability to bond? These feelings are common for those of us who have survived domestic violence, sexual abuse, sexual assault, and other forms trauma. Join Ducky as we explore ways of growing beyond our trauma.
In a safe and non-judgmental environment, you are invited to discuss common issues survivors face or simply listen to inspiring ideas on how you can:
Understand and embrace your post-trauma instinctual responses
Manage triggers and find more peace within yourself
Build trust and better communicate your needs with loved ones
Become more conscious in your body
Embrace your desires
Bond with your partner
Explore healing through touch in ways that work for you
MATERIALS:
Internet speed that allows for zoom
Optional notebook/pen for note taking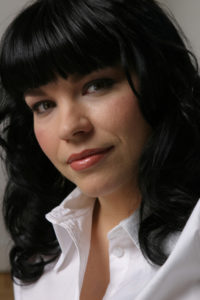 ABOUT DUCKY:
Her mission is to help people find peace and pleasure in their bodies and relationships. She is a Certified Sex Educator, a Certified Sexual Assault & Violence Intervention Counselor, and a survivor.  She is also the author of Sex with The Lights On: 200 Illuminating Sex Questions Answered.
INTIMACY AFTER TRAUMA
Sunday, Mar 6, 2022
1pm ET | 12pm CT | 11am MT | 10am PT
$49 – SOLD OUT
We will do this class again in May 2022.
This is a 1.5 hour, live zoom presentation. No camera or mic needed. This presentation is for trauma survivors, partners of trauma survivors, and professionals in the healing arts. There are 15 spots available.
---
Thanks to Enchantasys for sponsoring this event.